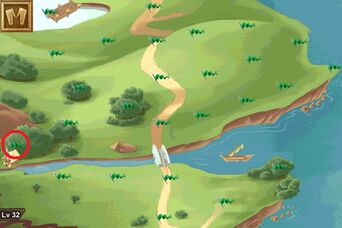 Key Locations
May's House (Blademaster recipe)
Entering from the north, the first tile to its south, the road, Ren will challenge you with Shogun x3.
Quests
Defeat Duncan, bottom right corner of the valley to the right
Monsters
Mai (found near the house) Mai has a team of Blademaster(x1) with about 25,000 hp. Immune to status effects.
Ad blocker interference detected!
Wikia is a free-to-use site that makes money from advertising. We have a modified experience for viewers using ad blockers

Wikia is not accessible if you've made further modifications. Remove the custom ad blocker rule(s) and the page will load as expected.