Unknown Relic is a dungeon that leads to the Underworld. It remains locked (you can pass over it, but can't enter the dungeon) until you complete the Final Battle quest in Olympia .
Location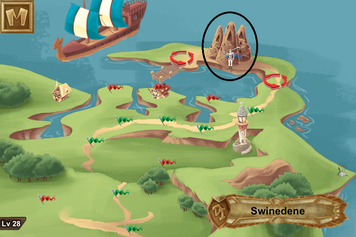 Located in Swinedene.
Floors
Floor
Special
Monster Pack Size
1
2
3
4
5

Entrance to Underworld

Waypoint
NPCs
Monsters
Berith

Blood Rogue

Unhappy Bird

(very often)

Megaslug

Sea Dragon

Snow Man

Thunder Mage

Dark Spirit

Nessie

Yacare

Centurion

Kaguya

Terror Claw
Capture Challenge
none
Spirit
None
Ad blocker interference detected!
Wikia is a free-to-use site that makes money from advertising. We have a modified experience for viewers using ad blockers

Wikia is not accessible if you've made further modifications. Remove the custom ad blocker rule(s) and the page will load as expected.